On April 25, Iveco China 2023 Annual Dealer Conference was held in Wuzhen. As a strategic partner of Iveco China, Dade Caravans actively cooperated with Iveco China with the advantage of its home field and went to this spring appointment together.
During the conference, the ETO series of Iveco Caravans was exhibited in Wuzhen as a static display and test drive vehicle, and the departure site for the test drive was chosen at the live base of Iveco Caravans - Wuzhen Brewery. After a brief introduction of the test drive vehicle by Wu Yi, senior sales manager of Iveco China, the experience officers were accompanied by the company staff for the test drive and exchanged views on the driving experience of the imported Iveco new daily chassis.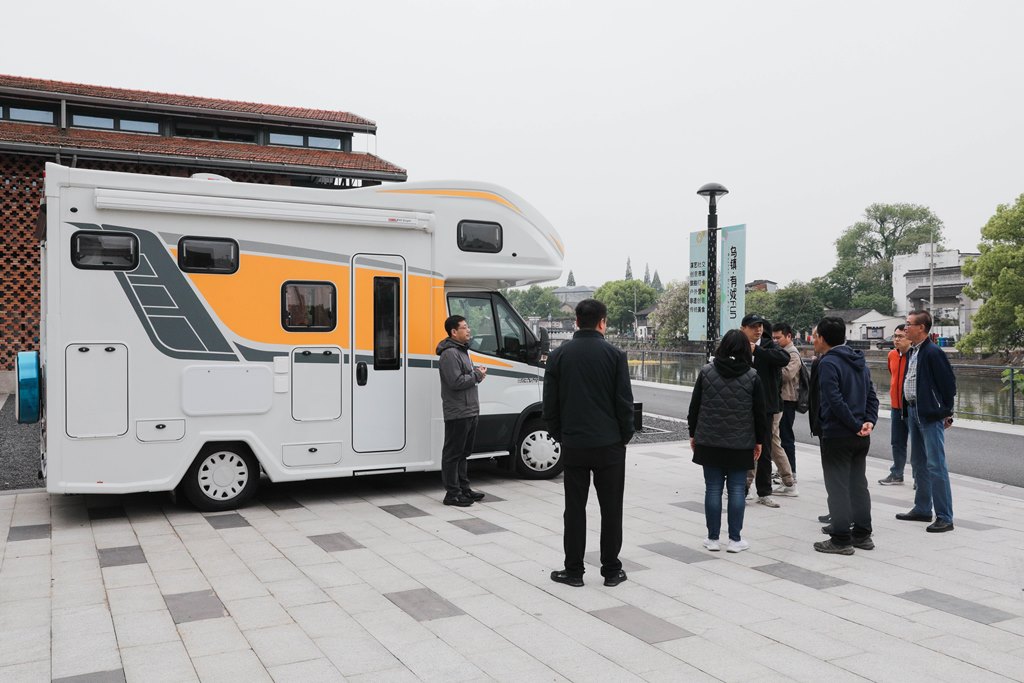 At noon on the 27th, Mr. Han Yanhui, General Manager of Iveco China, Mr. Jia Yi, Chairman of China Imported Automobile Trading Co., Ltd, Mr. Xu Jun, Deputy General Manager of China Imported Automobile Trading Co., Ltd, and Mr. Wang Yang, Director of Business Department 3 of China Imported Automobile Trading Co., Ltd visited the Automotive Engineering Research Institute of New Gonow Group and started investigation and exchange on business cooperation. Mr. Miao Xuezhong, Chairman of the Group, Mr. Gao Ming, Deputy Director of the Group, and Mr. Wang Yongkang, General Manager of Lanmenglong accompanied the discussion. The imported Iveco NEW DAILY chassis has laid a solid foundation for Dade to build high-end RVs in China, and Dade is welcomed by many RV users for its excellent quality.
During the meeting, both sides had a deep communication on strengthening cooperation.